PORTFOLIO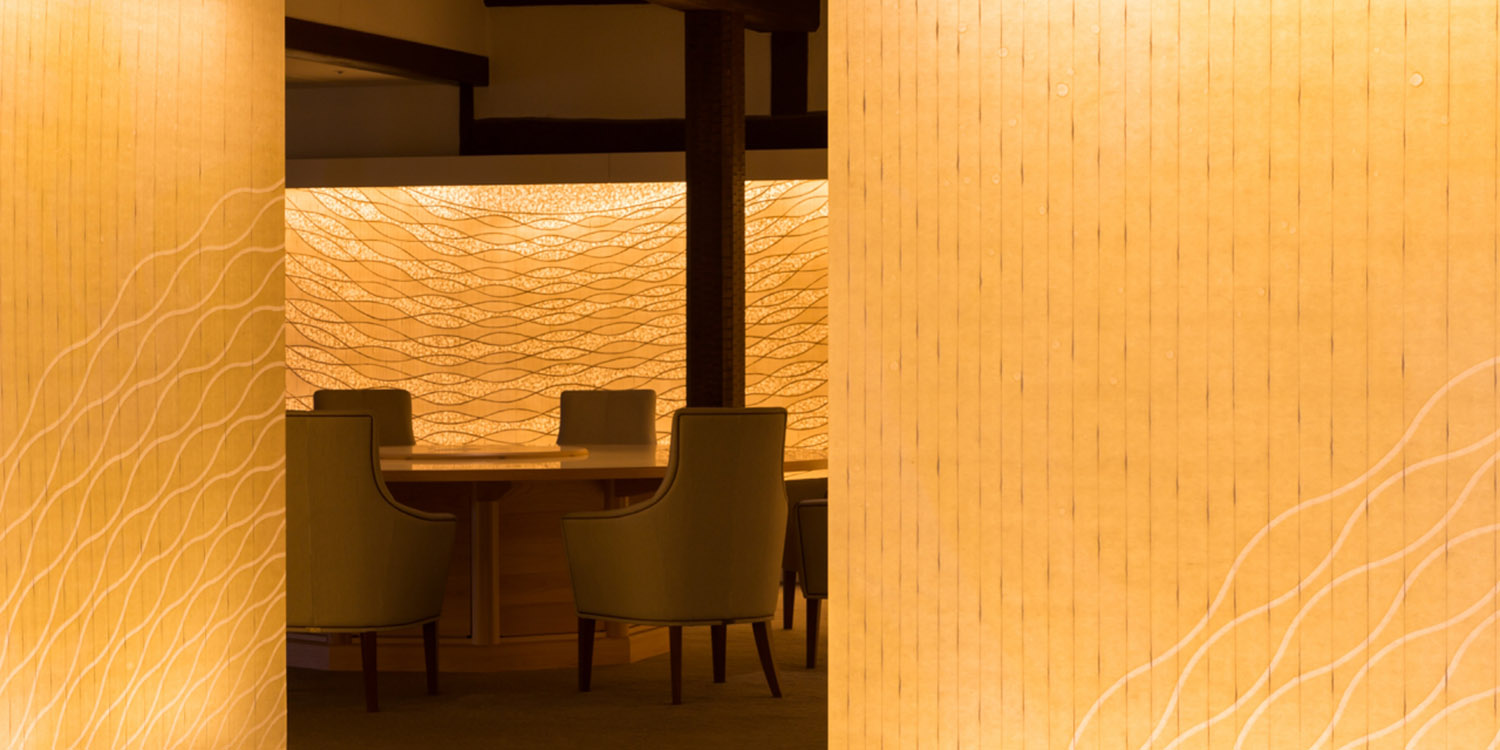 Shima Kanko Hotel,THE CLUB Hall (2F)
This hotel was the venue for the 42nd G7 Summit (Ise-Shima Summit), and its original Togo Murano architecture was refurbished for the occasion.
The traditional Japanese TATEWAKU pattern was incorporated as an auspicious motif signifying the positive rising energy of the universe.
The pattern was designed to resemble ocean waves or wind currents in Ise-Shima, and inspire an image of peace and hope spreading out across the world from Ise.
After the summit, the venue became the Summit Gallery.