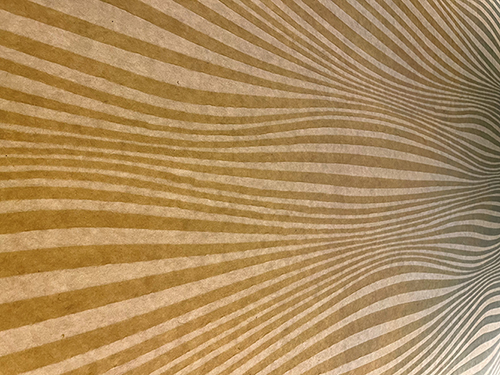 SIXIEME SENS PAR CARTIER in Kyoto
Washi artworks were installed at the " SIXIEME SENS PAR CARTIER " high jewelry event held by Cartier at Kyoto City KYOCERA Museum of Art in Kyoto.
The light walls were installed in the corridor under the theme of "Sixieme Sens," the title of the event. The design is based on the traditional Japanese "TATEWAKU" pattern incorporated as an auspicious motif, to evoke of ripple mark, wind, and shimmering of water.