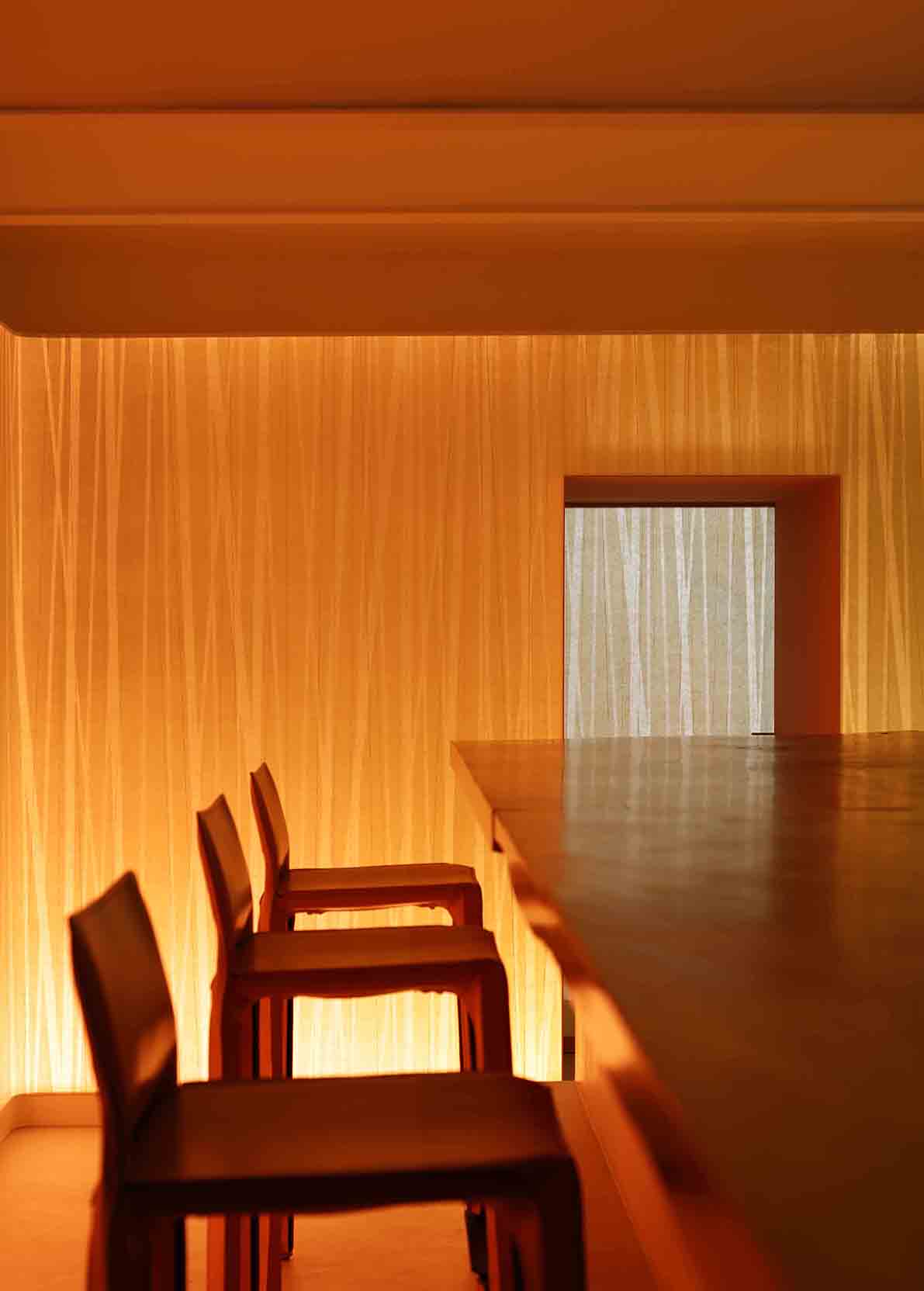 Setsugekka + SALON in Kyoto
New washi light walls were installed for the renovated Hana bar counter area in Setsugekka + Salon, an authentic bar in Kyoto.
The effects of the lighting gradually change, and the washi presents a different look and atmosphere depending on the time of day. Using the watermark technique handed down from ancient times, paper fibers that have been dyed in natural color tones are added to the paper, causing a tree-like pattern to emerge.