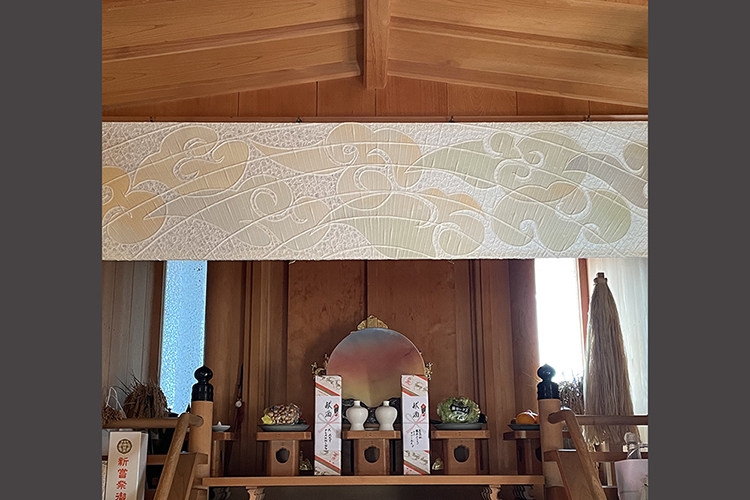 Fushimi Kandakara Jinja Shrine in Kyoto
The washi "TOBARI" curtain was installed in the main hall of Fushimi Kandakara Jinja Shrine, located outside the precincts of Fushimi Inari Taisha Shrine in Kyoto, famous for its Senbon-torii (one thousand torii gates). The motif is an eight-layered cloud.
The motif of this work was created to pray that the colorful clouds circling in the sky would reflect the light of hope.